Finance Basics: Down to Brass Tacks
Contributed by: Nicholas Novak
How much does everything cost?!
Life isn't always about money, but a proper accounting is necessary to achieve goals and realize dreams.
Disney Cruise Line is a magical way to experience world class travel and comfort for you and the entire family. Of course, like any good vacation, there are a number of factors you should account for before leaving. I'm going to break down some of the basic costs within this article.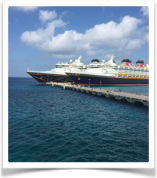 How to calculate
First things first, lets start at the beginning.
Before running the numbers, here are the basics of booking. The following is primarily focused on a family of four, consisting of 2 adults and 2 children that are aged 9 and 7, with a booking of over a year out, on a 5 night Western caribbean cruise departing Miami.
Congratulations, you've decided to book that cruise! Lets take a basic step by step of what you need to consider, and a round about estimate of general costs.
Preparation is the key to victory
Don't forget 20% is due at booking! Placeholders and onboard bookings of 7 nights or longer would be a 10% deposit.
When booking your cruise, keep in mind that whether you do it yourself or by way of a travel agent (TA), you will need to provide 20% of the passenger fares at booking. This cost varies, but for the sake of todays experiment, it is approximately $1,040.00 USD of a $5,200 (5- night)trip. This is also the best time to add on gratuities. Contact DCL and have gratuities added to your overall bill. The total is approximately $250-$300.
At this point, if you're still a year out, you've likely got some waiting to do till you need to start making other big purchases. It is best to keep researching travel costs such as airfare, as they are fluid. If you are flying in the United States, you can expect the cost to generally be between $950 – $1400 (leaning toward the higher side). That's round trip, and non stop.
Travel insurance is something everyone should purchase, if just for peace of mind. Not only do most plans have provisions regarding disruption of travel and associated costs, they provide health care coverage as well. Most emergency services over seas will not honor your standard insurance at home, and Medicare will not honor any claims abroad. Costs approx. $180-$300.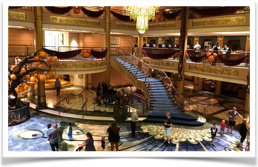 As the date gets closer, and no doubt you have been dutifully making payments along the way, we arrive at "Paid In Full" (PIF) day. At this point, you should consider the costs of getting to and from the airport at the beginning and end of your trip. This can be as simple as driving, and leaving your vehicle in long term parking. I typically advise against such, and hire someone to transport, A car fault on the side of the road could cause you to miss your flight. I myself usually hire a limousine service, as I have found that the cost of a taxi to and from my home is nearly comparable. Round trip put me at $283.50. Also don't forget, you need to purchase ground transportation, either from the airport or the hotel to the cruise terminal, which can be another round trip total of $200.00 depending on how you choose. DCL does provide ground transport from Orlando/Miami International airport (MCO/MIA) and select hotels at the cost of $39.00 per person one way.
Always if possible fly in one day prior to cruise date! problems happen, whether they are within your control or not. That extra day is peace of mind that you have a buffer. Decent hotels in the area of MCO/MIA are not terribly expensive, and can be found at roughly $100-$200 a night + taxes depending on preference.
Ok, you've finally made it! You get through processing, receive your key to the world card, and you can now board the ship! Many of the amenities on board are already included in your purchase price.
Fountain drinks, "Eye" scream stations, Pizza, buffets, grills, are all included! There are very few specialty locations that require additional payment, such as Vanellope's Sweets and Treats, Palo/Remy, and Senses spa for example. Purchases made at these locations will be tracked with your "Key to the world" card, and added to your on board charges, to be settled at the trips conclusion. As a first time cruiser, I wouldn't focus to much on those. Examples of additional costs that are not included will be: Bottled water, Alcohol/speciality drinks, on board merchandise/souvenirs, Bingo, and of course all excursions that are booked through DCL. One more freebie though, room service is also included in purchase price. Just remember to be considerate and add gratuity for a job well done.
At this point, your trip is nearing its end, and you must prepare to disembark from the ship (until next time of course). A suggestion I have to make this process as painless as possible is to have a credit card on file to settle your on board charges. If you do so, there will be no need to visit/re-visit guest services. Since you already prepared for transport home, just relax.
While this is by no means a comprehensive list, it's enough to let you know the "Bottom line up front". General estimations for a moderate-high cost trip are approximately $7500.00. The point is that vacation should be exciting and relaxing, that is why it is best to start the process as far out as possible. This provides ample time for payment, and planning, and also allows for you to find the best deals to minimize expenses.
Information at a glance.
Basic expenses to keep track of:
*DCL down payment at booking     *Travel expenses (ground/air)
*Hotel costs * Travel Insurance * Paid In full Date & total
*On board charges/excursions  *Gratuities * Home expenses/pet care.
*Seasonal goods (suntan lotion/flip flops/swim wear)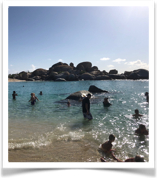 How much will my on board charges be?
This is a very difficult question to answer. Your on board charges will be a culmination of your excursions, merchandise purchases, alcohol/speciality food and drink consumption, and speciality services. The best I can provide is an estimate of my own family. I don't typically drink more than a few alcoholic beverages a day, I do typically enjoy one excursion per port. My family and I tend to purchase a lot of merchandise/souvenirs. Approximate OBC for a 5 day trip is roughly $1,000.00. Also, if you are planning to cruise with disney again in the next several years, Purchase a place holder ($250.00) Comes with many added benefits!
Excursions and exploration
It is always prudent to keep track of the cost of your excursions, and other on board charges. These costs can sneak up easily. It is also of great benefit to carry some money on port days. You can use this cash to provide gratuities to tour guides whom you believe have gone above and beyond, as well as to purchase souvenirs (always haggle a little within reason though). I typically try to keep $50 -100 available per port day, broken down over small denominations. Never feel compelled/forced to provide a gratuity to your tour guide.
On Castaway Cay, you will need cash to use the post office.
Some things to do and not to do.
DO!
Purchase on board placeholder at $250.00.
DON'T!
Fly in the day of, if it can be avoided!
DO!
Purchase travel insurance: typically around $180-300 USD.
The "Brass Tacks" of trip cost
Budget Cruise
Inside/ Ocean view (totals= family of 4)
$4,900.00 +
Moderate Cruise
Verandah with Disney ground transfers
$7,500.00 +
Luxury cruise
Concierge 1 bedroom Suite W/ Verandah
$11,000.00 +
About the author.
Nicholas Novak is an american law enforcement officer residing in Northwest Indiana. A husband of 11 years, and father to two young children, Nicholas regularly uses Disney Cruise Line for his family vacations, since 2015.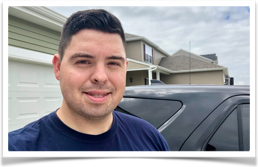 Nicholas has served honorably with the 38th ID in the United States Army National Guard as an Intelligence Analyst. In addition to the aforementioned Nicholas holds an Associates Degree from Cochise College in Military Intelligence, Command Control and Information operations, As well as a Bachelors degree in Criminal Justice/Police science, and a Masters degree in Public Administration from Walden University.