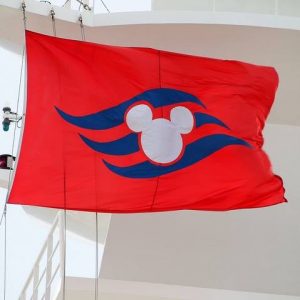 NOTE:
Mark is highly regarded as one of the best cruise specialists who assists with Disney Cruises. He is a retired Naval Officer and has over 8 years of experience planning cruise vacations for thousands of families. He offers a very competitive onboard credit for new bookings and a somewhat reduced onboard credit for placeholders and transfers. If you are looking for personalized service or just have a question, please reach out to him.
So… Should you use a travel agent? That is a personal preference.  When you book directly with the cruise line, they have THEIR best interest in mind. When you book with a qualified agent, they have YOUR best interest in mind.  If you choose to use a Travel Agent, find one who specializes in cruises, not someone who books a cruise now and then. They should be familiar with the intricacies of the cruise line. Once they get to know you, they will be able to steer you to a cruise that is right for you. Some people mistakenly believe that they can get a lower fare by booking directly with the cruise line, because the Travel Agent earns a commission. This is NOT true. If the price of a three-day cruise to the Bahamas is $2,500, the cruise line will NOT reduce the price just because they are not paying a Travel Agent commission. They will still charge you the full amount and pocket the difference. In effect, the cruise line pays the commission, you do not. Travel Agents who specialize in cruises book A LOT of cruises. One thing to keep in mind however is that once you hand over your reservation to a TA all communications and changes will be done by the agent.  Some see this as a negative, but honestly, you now have a single point of contact for all your cruising questions who is an advocate for your family.
There's definitely something to be said for the convenience of a Travel Agent and they should add value to your vacation planning. You can spend hours online scavenging for the best price, even if you know where to look, but the time involved and frustration could in itself be costly. Not to mention that an experienced travel agent can give you valuable inside knowledge that will greatly enhance your trip.
Cruises are big-ticket items, and if you don't plan correctly, you could risk not getting the vacation you've paid for, particularly if you are a first-time cruiser. Many Agents often specialize in particular cruise lines. They can direct you to the cruise that's right for you, whether you're looking for a budget line like Carnival or a family cruise like Disney.  They can also can assist in selecting a cabin. After all, you don't want to get stuck in the smallest inside cabin next to noisy theatre or crew space. Additionally, they can help you with dinner seating arrangements, shore excursions, and dress-code information. Many agents also swing perks like a shipboard credit.
In case you wanted to know.. 89% of repeat cruisers use a travel agent according to the Cruise Line International Association. 40% of first time cruisers do…
"Agents don't sell travel, they help clients buy intelligently". Anonymous
MSK
Mark Kechula, Cruising Specialist
mark@hihovacations.com or mark.kechula@gmail.com
(757) 777-8245